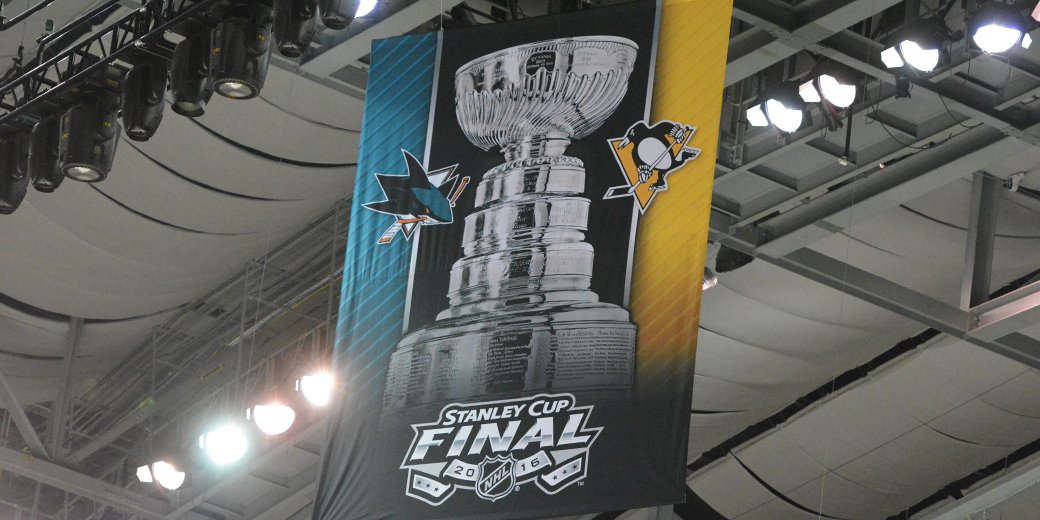 Image: Pittsburgh Penguins / Twitter
For the last six seasons, fans of the BC Hockey League have seen at least one of their alumni hoist the Stanley Cup as NHL champion and there is an opportunity for the same to happen this year as the Pittsburgh Penguins meet the San Jose Sharks.
The Sharks don't feature a former BCHL player on their roster, while the Penguins roster has two. Former Westside Warriors defenceman Justin Schultz has skated in nine playoff games for Pittsburgh this year, notching two assists and a +3 rating.
Meanwhile, former Penticton Vees forward Beau Bennett has only played one game for Pittsburgh during the playoffs and registered no points with a -2 rating. The 24-year-old has been dealing with an injury and was only cleared to play just over a week ago. Bennett also missed 10 regular season games dating back to early April.
                                          Image: Penticton Vees / The Three Vees Blog
Bennett, from Gardena, California, played only one season in the BCHL with the Vees in 2009-10, putting up 41 goals and 79 assists for 120 points in 56 games. He won the 2010 Interior Conference Rookie of the Year award and the Brett Hull trophy as the BCHL's top scorer.